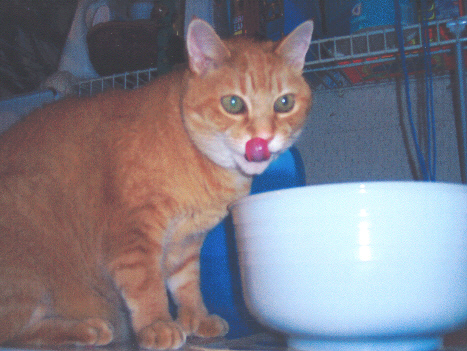 Milo is enjoying her " Blue Bowl Special"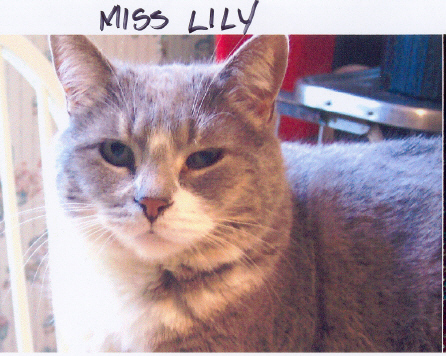 " A pretty face is like a melody..."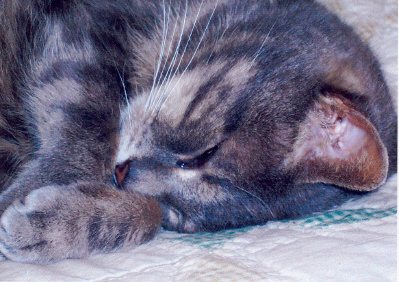 " Sleep my Child, (Spike) and peace attend you all through the night,
Guardian Angels God will send you, all through the night."
--- from a child's lullaby
Excuse me... Can't you see that I am reading the newspaper!
Lulu is enjoying a great chew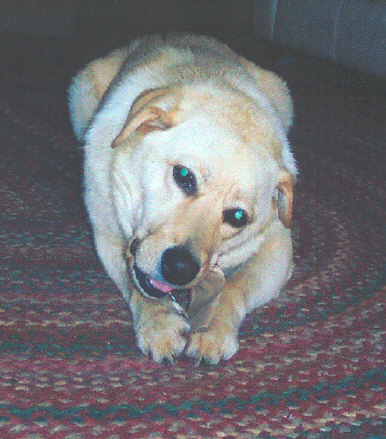 Lulu is playing "follow the leader" with a chicken friend.
How different species/spiritual communities can interact with each other----
I may not be able to participate in your games and rituals,
but I may be able to help you enjoy them.
In this way, I can also derive satisfaction.
--- Rabbi Brad Hirschfield