Veterinary Chaplain
I Am, I Know, I Love...
St. Augustine, the Hippo
Kasey's eyes are full of love.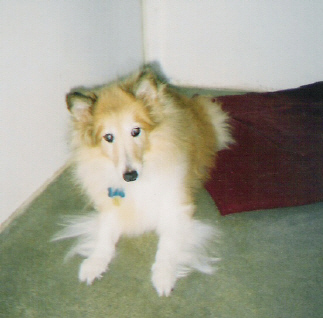 This Veterinary Chaplaincy ministers to the spiritual, emotional, and moral issues of pets and their human families.The Pet Clinc is not just a place of business, it primarily mission is that of loving service and healing families.
Ministerial support includes waiting with a family for their "special one" to receive routine shots, blood tests, or emergency treatment. Emergency transport is also provided
Euthanasia planning and spiritual support are important aspects of this Chaplaincy. This chaplaincy offers memorial services and other celebrations of family life.
It affords the Chaplain an outlet to love unconditionally, serve with joy, and grow spiritually.
A Joyous Work in Progress....