The back of your hand can never be sweeter than
the palm of your hand.
-- Asante Proverb
African and American Pooverbs
by James Hammond,Sr., Ph.D.
Ntjapeli ha ke phokojoe-
Two dogs will not be overcome
by a jackal.
[two heads or better than one]
- Basotho Proverb
When two elephants fight, it is only

the grass that suffers.

- Asante Proverb
The seeds of today are the flowers

of tomorrow.

- Asante Proverb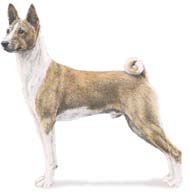 Not to know is bad, but to refuse
to know is worse.
- Gambian Proverb
A person who kicks his own dog

should not complain, nor be surprised,

if someone else kicks him too.

- Zulu Proverb
Anticipate the good so that you

may enjoy it.

- Ethiopian Proverb
He who upsets a thing should

know how to rearrange it.

- Sierra Leonean Proverb
Freedom

You cannot detain a spirit or incarcerate a soul, certainly not because it is contained in skin that is saturated with color ebony, ink, coal.

The spirit must soar to illuminate the globe but must not forget its ancestral hue, nor be bound by discord, intolerance, hate, ... not if freedom is to ensue.

Sienna sisters, mahogany brothers, walnut, and chestnut tone pigments must unite sending a communal spirit to battle, is the only way to win the fight.

A harmonious alliance of coppers and bronze, sable and coffee tinted skin, their flesh is merely a reflection, of the spirit that emanates from within.

The unfaded spirit must detach, and emblazon the earth with its fire, Its festive dance must serve to free, solidify, and inspire. Cinnamon, sorrel, cocoa, reset, tinge the world with our glow, through your spirit, tyranny dies and it is your heart, not your skin, they will know.

- Renata Hammond-