Everything that would ever be, has already Happened in G-d
Therefore, when you pray for the healing of
Another you are
Attaching yourself to G-d, and opening The possiblity for what Has already occurred in God's realm to take place
In this world
------ Rabbi Elimeleck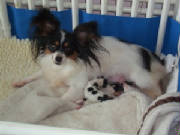 As the army of The Prophet Muhammad marched towards Mecca to conquer it, they passed a female dog with puppies. The Prophet not only gave orders that they should not be disturbed, but posted a man to see that this was done.
The Prophet Muhammed
said,
"Verily, there is heavenly reward
for every act of kindness done to a living animal."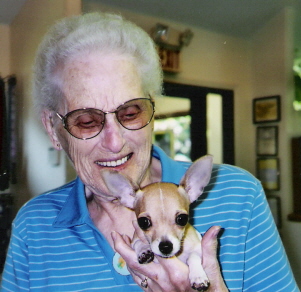 Katie & Vera