"Caring People caring for Pets
and their Families"
Daniela taking a rare break.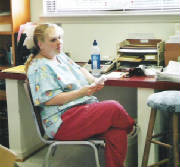 Daniels is a Licensed Veterinary Technician
Jamie, The Wonder Woman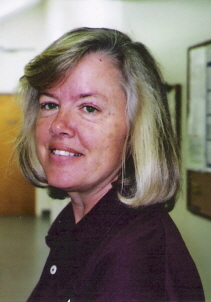 Jamie is the Clinic's Office Manager
Doris & Jody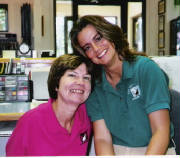 Receptionists
Doris keeping Deborah in line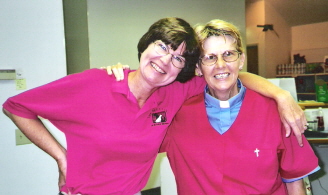 His Royal Highness, King Dalton, of The Pet Clinic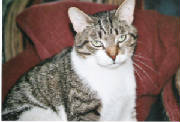 The King is also a blood donor.... only the best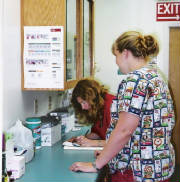 Dr. Cynthia & Sarah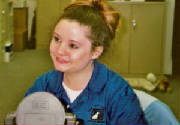 Leigh receives, relieves, expresses, holds, & files etc.
Doris The Receptionist & Broading Consultant.
Doris, is a our AJ. Com
Sarah & friend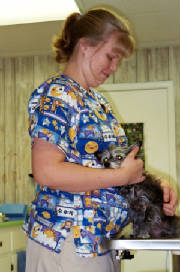 Sarah works in all areas of the clinic
Bella & Danelle, Groomers of The First Order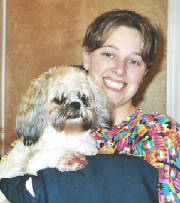 Bella's job: Take volunteer, Deborah, for frequent walks.

Volunteers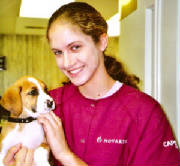 Katlin & Puppy friend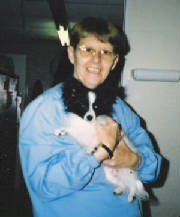 Jenny blessing Deborah
Bella preparing Deborah for her walk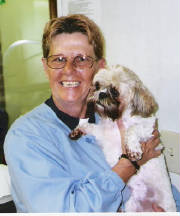 On May 22, 2005 Deborah was Received into the communion
of The Episcopal Church. She attends Trinity Episcopal Church of Rocky Mount, VA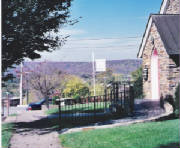 Faith through Service
Special Thanks
to all members of
The Pet Clinic Family.
--- Deborah